My name is Regina (bikergypsy1), and I have been an Elvis fan since 1956. My husband knows that I love collecting anything about Elvis. For birthdays, anniversaries and Christmas he always gives me something special. I hope you enjoy my treasures.
I got to see Elvis in concert only one time in 1974 in Montgomery. Al. I thought he was at his very best at that time. His voice was pure velvet. I know he was the most gorgeous man on the face of the earth. He was just amazing on stage. His voice was perfection and he looked like a Greek God. My wish came true that night. That was one of the most special nights of my life. I took all 3 of my children even though they were only 5, 9, & 10. I wanted them to see the greatest entertainer of all time.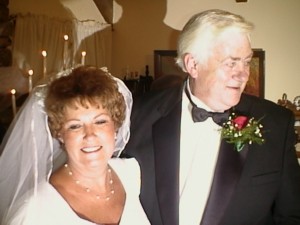 I am married to my man of 40 years. I was a child bride of 15 and he was 20. They say young marriages don't last but ours has lasted 40 years as of July 6, 2002 and we renewed our vows on our 38th anniversary. We have 3 great children Gina Jo, Jacqueline, & Joel. They have given us 5 beautiful grandchildren. Tristan. Justin, Jessica, Shelby & Josh. They have also given us 2more sons and a daughter. David, Michael & Kristy. We are a close family and try to be together on all the special holidays. I love doing things with my husband, kids and grandkids. I have 2 little poodles Satin & BJ that I love very much who have no clue they are dogs. Also have 4 kitty cats who are into everything when I let them come in the house.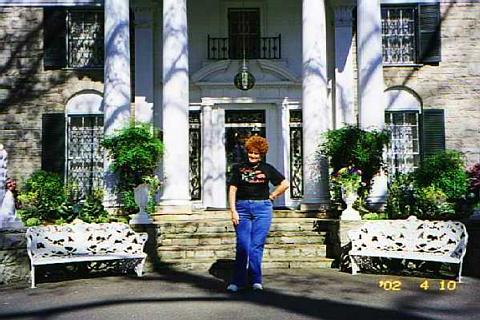 I have been to Graceland 4 times. My second trip was with my husband Billy Joe. We went at Christmas in 2000 and stayed at Heartbreak Hotel and did the night tour of Graceland. It was magical. As we were leaving the hotel to go to dinner it was snowing and as we went out the door they were playing Blue Christmas over the speakers. I thought I would just melt. It was like Elvis was singing that song just for me. We went back again in December, 2001 and did the day tour and also Sun Studios. I am looking forward to going back many more times. I started an Elvis group in the day after his birthday this year. He was on my mind so much on January 8 I wanted to do something to keep his memory alive. I would love to have you join my group.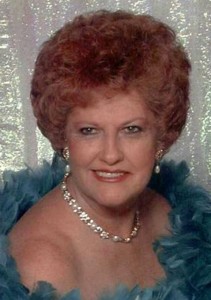 I also ride a motorcycle and love it. I learned to ride at the ripe old age of 53. I wish I had done it earlier because I missed so much time riding. Only another rider knows the freedom that you feel on a motorcycle.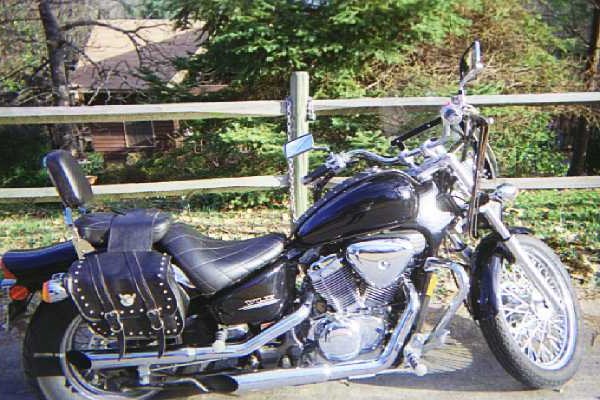 They all know that I love Elvis and for my 40th birthday they took me to Graceland for the 1st time. My son & 2 daughters and my 1st grandchild went September 13, 1986. My granddaughter wanted to know why Elvis didn't come out and see her because she came there to see him. We had to tell her that Elvis was in heaven. On my 50th birthday my wonderful children gave me a surprise birthday party with my very own Elvis. They did a Hawaiian them and everyone came dressed, of course I had a grass skirt. I was almost under a spell here was this guy who was singing almost as good as Elvis just for me. WOW. I was in heaven. My friends all said they had never seen me not smoke for that period of time before. I can hardly wait until my 60th birthday to see what great surprise they have for that one.